Dart Weekend Trip & 4 Star Training
2 December, 2017

-

3 December, 2017

£10.00 – £90.00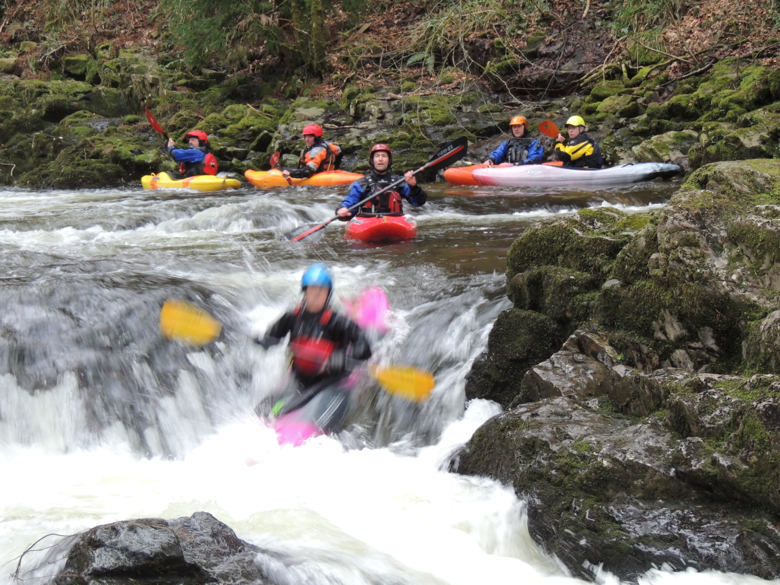 4 Star Kayak Training (Now Called "White Water Kayak Leader"):
For more information please see the British Canoeing Website here
Rivers:
Rivers to be confirmed subject to water and weather conditions, experience, courage etc.
Accommodation:
We return to DARTMOOR YHA/Bellever where we have sole occupancy and can lock the rooms/hostel.
Most of us have been there before. For those that haven't ask!
You do NOT need bedding. Duvets etc are provided. Please bring slippers to keep your feet warm and the carpets cleans
We will be cooking our own breakfasts so will ask all to contribute over the 2 days.
YHA Dartmoor
Bellever,
Postbridge,
Devon,
PL20 6TU
Costs:
It is estimated that the cost of the trip will be approximately £36 per person including breakfast or £33 for just accommodation. We may ask for a few £ more on the weekend to cover incidentals/firewood etc.
Saturday evening food to be decided nearer the time. There is no KFC on Dartmoor…
Other Information:
For those of you who are coming away with Bromley Canoe Club for the first time we have created a document telling you what to expect and a list of things you will need to bring please see the link.
Anyone requiring any club kit should contact me or another member of the committee.
The Trip Organiser and/or Lead Coach have the final say.
Lead coach for the weekend is to be announced, the club recommends that all boats are fitted with rear air bags, this is to assist with safety for all on the water.
Final details will follow much nearer the time.
If anyone has any questions please shout
Alistair
To book on this weekend trip please scroll down, you'll see a "ticket" at the bottom, select your quantity, fill out the form and proceed to the checkout to complete the booking. You will need to setup an account on the website the first time you book an event, you'll  get the chance to setup an account after you proceed from the basket.

This will be your booking for the event, you'll receive via email a receipt for the purchase and after successful payment you'll receive a ticket, please use this as proof of your place on the course, print it and bring it with you on the trip.

If you have any issues or questions with your account or purchasing please get in contact with Rob Hole-Thomas here.