Nene Flat Water Paddle and White Water Course Day Trip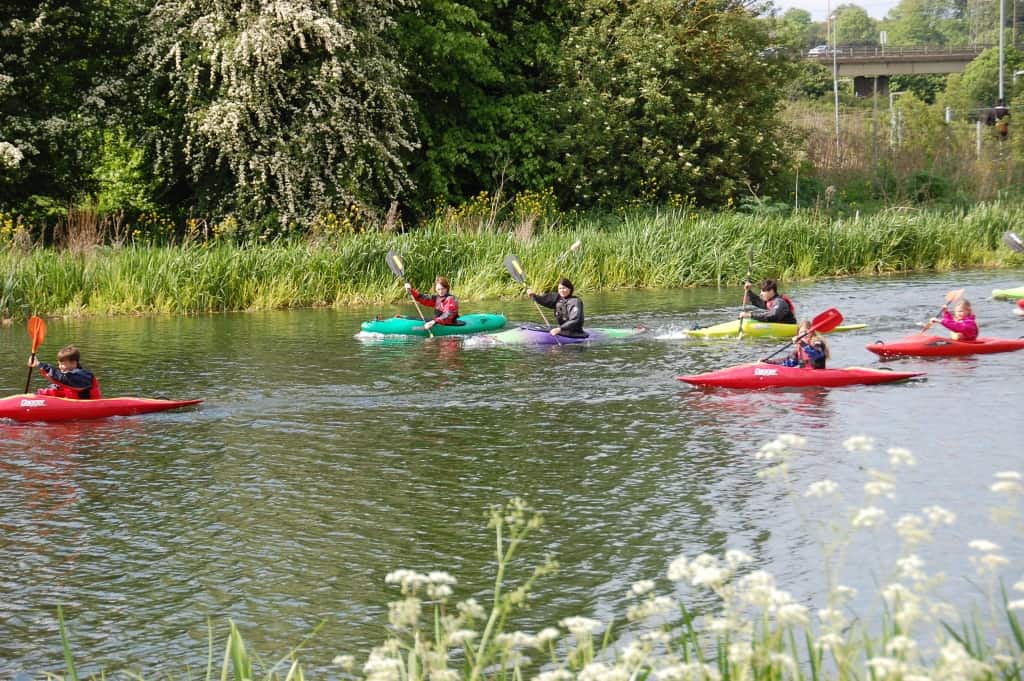 The annual club trip to the river Nene and the Nene White Water Course is taking place on Saturday 6th July
This trip is aimed at youth paddlers from beginners to expert and also adult paddlers of all levels.  Before paddling on the white water course, there will be a flat-water trip on the river Nene finishing at the White Water centre for tea, cakes and refreshments (please bring our own but shared cake is always welcome).  After the river paddle, we will head out on the White Water course for a 2-hour bespoke paddling sessions for the club.
The river Nene is ideal for beginners (both youth and adults) and the White Water course provides a safe and controlled introduction to white water paddling.  Therefore, all beginners are encouraged to come along and join this trip.  There will be coaches and river leaders provided to guide beginner paddlers down the course and safety cover provided from the bank-side.
Here is the plan for the day:
09:00 – Meet at the Den to collect boats, paddles, decks, helmets and clothing (if needed)
10:00 – Depart for the Nene (see the post code details for the location of the Nene)
12:30 (approx) – Arrive at the Nene and get changed for paddling
1:00 – Briefing for the Flat Water paddle
1:15 to 3:00 – Flat water paddle on the river Nene
3:00 – 4:00 – Tea, cakes and refreshments break (please make sure you bring your own food and drinks)
4:00 – Briefing for the White Water course
4:30 to 6:30 – White water paddling
7:30 – Departure
Cost – £10
Youth paddlers who are under the age of 18 must have a signed Trip Consent form ready for this trip.  Without this consent form, youth paddlers will not be permitted to attend.  You can download and print a copy of the consent form by following this link:  https://www.bromleycanoeclub.org.uk/documents/2017/05/bcc-consent-form-trip.pdf/
Please can we ask all paddlers to indicate if they are able to provide a lift to other members or if you need a lift to the Nene.
Contact Ed (Club Chair) for more information: chair@bromleycanoeclub.org.uk
Who's Going:
Ed