Nene Whitewater Trip 2021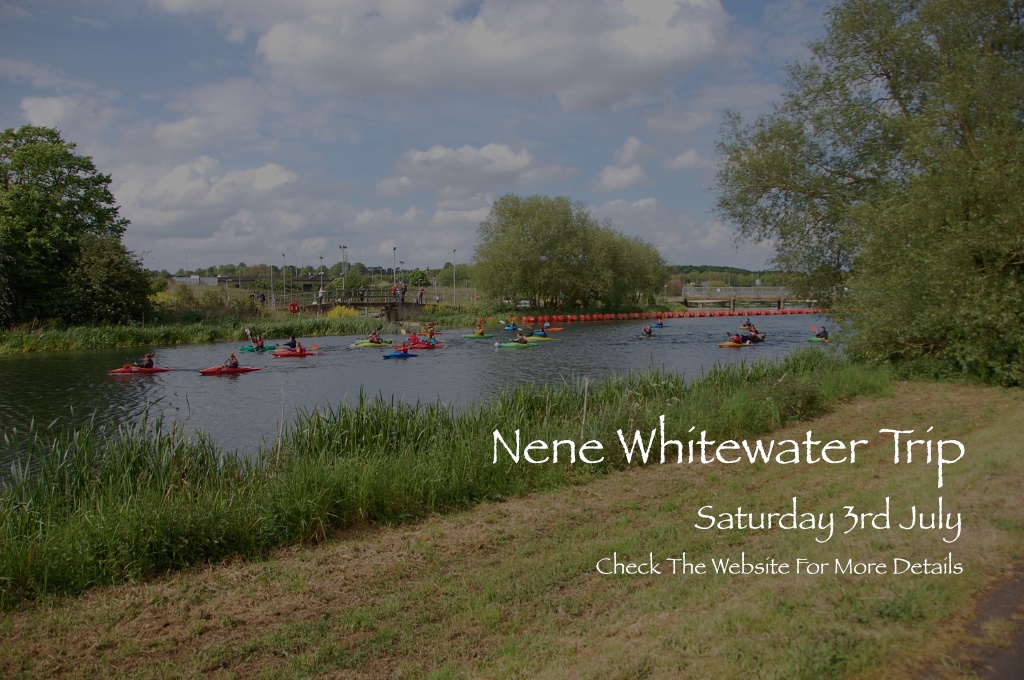 Nene Whitewater Trip – Perfect for club members with experience, but are new to whitewater – Saturday 3rd July
The annual Nene trip is back for 2021 with club members who have paddling experienced able to try white water paddling in a safe and controlled environment.
Perfect for both adult and youth club members, the Nene Whitewater course is an artificial whitewater course with safe pools, whitewater features and one drop for everyone to enjoy.
Club members who have experience paddling on flat water are recommended to take up this trip and try white water for the first time.  River leaders and coaches will be provided.
Here is the plan for the day:
1000 – Meet at the Sparrows Den if you need to collect any club kit and equipment (which must be booked in advance on GoMembership)
1230 – Arrive at the Nene White Water Centre and get dressed for paddling
1300 – Flat water paddle on the river Nene
1500 – White water briefing and group allocation
1530 – 1730 – White water paddling
1830 – depart
Cost of the trip – £10 per person.  You must book using GoMembership.
If you would like to borrow any club kit and / or boat, you must book in advance with your requests on GOMembership.  If you do not pre-book your kit or boat, it may not be available on the day.
If you are not sure if you are suitable for this trip or if you would like further information, please contact Ed by email (chair@bromleycanoeclub.org.uk)
Club members – we need you to book on this trip!!  After a difficult year with COVID, club members are urged to support the club and book onto this trip.  Please remember, if club members do not support the club, trips and events may suffer in the future if we do not have the support of our membership.  Plus, we have not been out on white water for a while!