Exe & Barle Weekend Trip
14 October, 2017

-

15 October, 2017

£10.00 – £40.00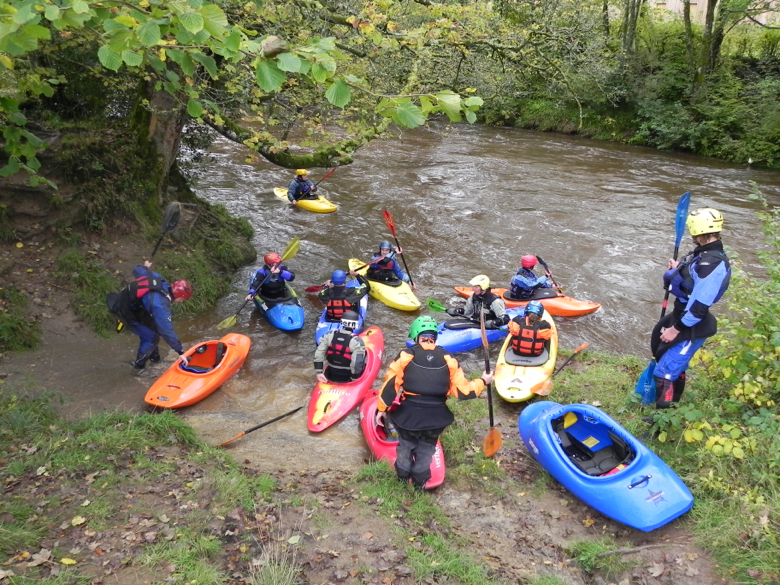 A trip to a favourite venue as usual with special encouragement to our younger members to experience a moving water river trip.
Grade 2 suitable for those new to whitewater (as always dependant on water conditions on the day)
We are likely to paddle the Exe and the Barle depending on water levels.
We will be staying in bunkhouse accommodation at Dulverton Residential Centre. You will need to bring your own sleeping bag and pillow case.
Cost – The total cost of the weekend (accommodation & breakfasts, packed lunches and Saturday evening meal) is expected to be £40.00 for adults and £30.00 for youth members.
Please note that Saturday evening dinner and packed lunches are included in addition to breakfasts on Saturday and Sunday.
Please contact Bridget or Rob for more details.
Lead Coach: To be confirmed
If you wish to hire a canoe for the trip please get in contact with Nick Poole nick@npdgroup.co.uk at LNC Activities, the cost for hire will be £15.
If you are under 18 you must have a Parent or Guardian responsible for you on the trip. Download a Consent Form (PDF). The fully completed form should be given to the trip organiser at least five days before the trip.
The fully completed form should be given to the trip organiser at least five days before the trip.
If you have any special dietary requirements, medical conditions or questions please speak to the trip organiser. Check with trip organiser before booking own accommodation.
The club recommends that all boats are fitted with rear air bags, this is to assist with safety for all on the water.
Please note that to secure a place on the trip, payment must be made in full at time of booking. 
To book on this weekend trip please scroll down, you'll see a "ticket" at the bottom, select your quantity, fill out the form and proceed to the checkout to complete the booking. You will need to setup an account on the website the first time you book an event, you'll  get the chance to setup an account after you proceed from the basket.

This will be your booking for the event, you'll receive via email a receipt for the purchase and after successful payment you'll receive a ticket, please use this as proof of your place on the course, print it and bring it with you on the trip.

If you have any issues or questions with your account or purchasing please get in contact with Rob Hole-Thomas here.