Exe & Barle 03_19
29 March, 2019

-

31 March, 2019

£10.00 – £38.00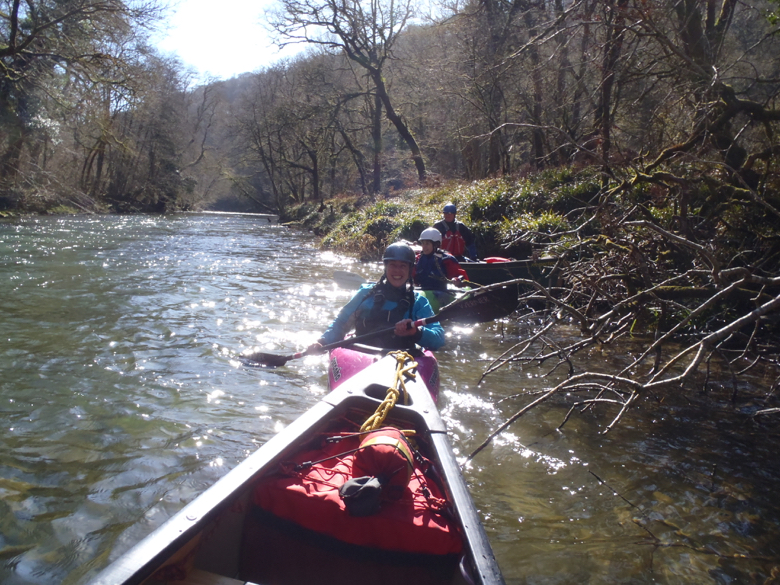 Exe & Barle 29th – 31st March 2019
Whitewater Beginner (see our ​Experience Guide​ for more info)
Grade 2 Whitewater
Member: booking available now
Non-member booking (space allowing) from: 28th February 2019
Cost: £38 for adults & £30 for youths inc. breakfast both days
Lead Coach:
To be confirmed
Booking Terms:
Booking will be made available to club members from the above date. If there are free spaces, they will be opened to non-members 3 weeks prior to the trip. Payment must be made in full within 2 weeks of booking. If no payment is received, you will be removed from the list. This is to ensure a level playing field for all and to stop trip space blocking. Return of monies due to cancellation is at the discretion of the committee and a decision will be made depending on individual circumstance.
Ability Level:
We will be paddling Grade 2 rivers on this trip and the trip has been graded whitewater beginner. To assess your suitability for a trip please read this description. If you have any doubt please talk to the lead coach. Please note that river levels can change dramatically dependent on water levels and therefore it may not always be possible to support a paddler safely on a river in all conditions. Remember that others may have to support you on the river too. The lead coach's decision will take in as many risk factors as possible and will depend on an individual's ability to take part and recent/known experience. The coach's decision is final as to who can/cannot take part. We support paddler progression, but this must sit alongside our responsibility to you and others to have an enjoyable but above all safe paddle.
Rivers:
Rivers to be determined on the weekend, subject to weather conditions. Possible rivers are the:
Exe
Barle
Accommodation:
We will be staying in bunkhouse accommodation at Dulverton Residential Centre. You will need to bring your own sleeping bag and pillow case.
Who's Going:
Bridget, Craig, Ellie, Conor, Tony R, Donna, Stig, Paul H, Ben M, Andrew W,
Important Notes: 
There is usually an equal mix of canoes and kayaks on this trip. There are good kitchen facilities at the centre and you are welcome to make use of them if you wish to cook an evening meal.  If not there are local pubs and take-always.
If you are under 18 you must have a Parent or Guardian responsible for you on the trip. Download a Consent Form (PDF).
The fully completed form must be given to the trip organiser at least five days before the trip.  No form. No paddling!!
If you have any special dietary requirements, medical conditions or questions please speak to the trip organiser.
The club recommends that all boats are fitted with rear air bags, this is to assist with safety for all on the water.
Nearest A&E (source – https://www.nhs.uk/Services/hospitals/Overview/DefaultView.aspx?id=461)
Musgrove Park Hospital
Parkfield Drive
Taunton
Somerset
TA1 5DA
01823 333444
Please contact Frank or Bridget for more details.