East Lyn Weekend (02_19)
8 February, 2019

-

10 February, 2019

£35.00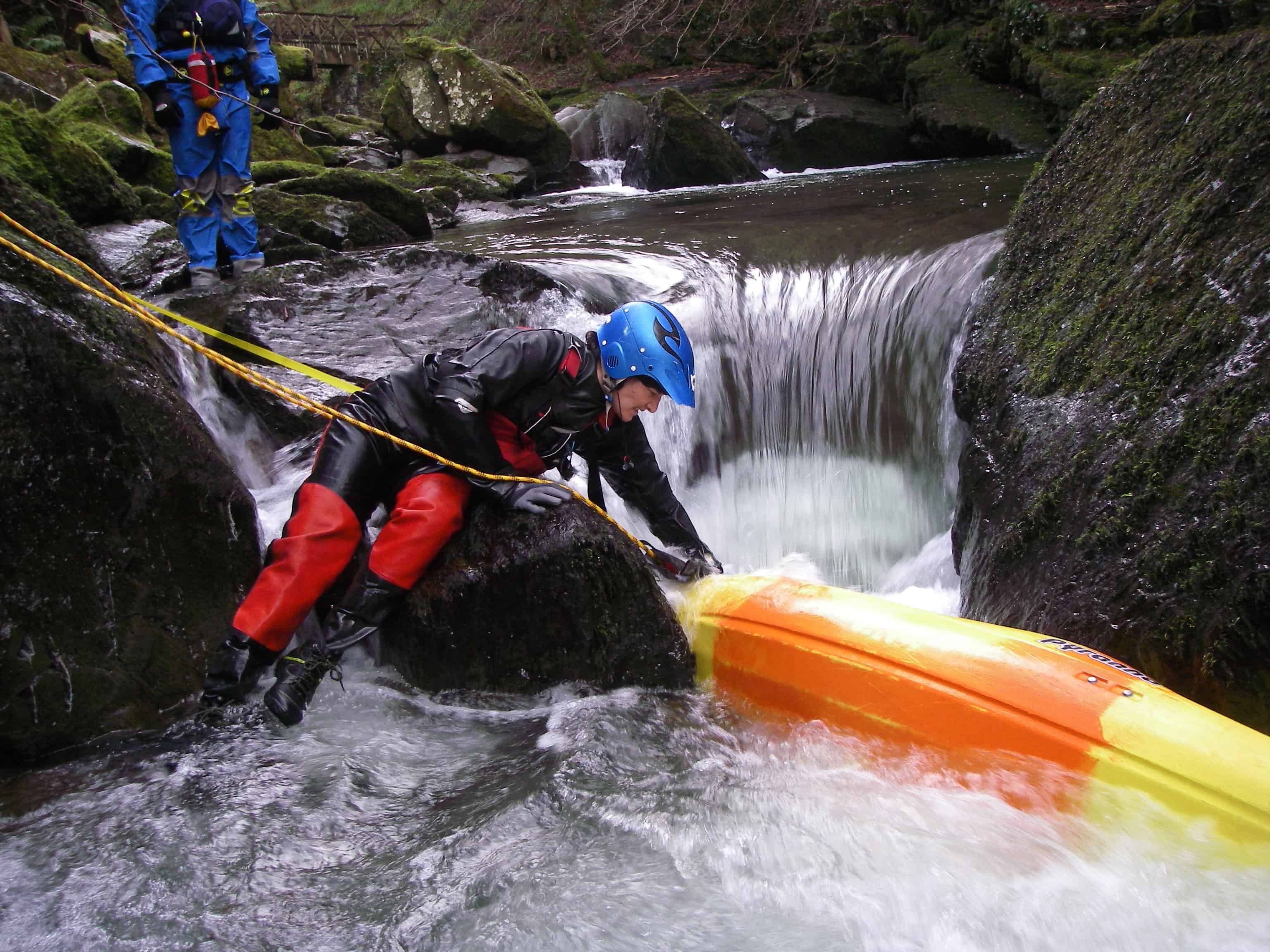 Please make sure you read the important notes at the bottom of the page:
River:
East Lyn
Watersmeet to the sea and Brendon to Watersmeet
Grade 4+ (Suitable for experienced whitewater paddlers only)
Accommodation:
Bunkhouse accommodation staying at Exmoor Basecamp, Countisbury, EX35 6NE.
Note – the post code on Google maps shows as a house in the village opposite the pub. The bunkhouse is on the A39 about 70 yards towards Lynmouth from the Blue Ball Inn.
Please bring your own sleeping bag
(sheet, pillow and blanket are provided)
Breakfast will be provided on Saturday & Sunday mornings. Saturday night evening meal is likely to be in The Blue Ball Inn, we'll send a menu round.
Costs:
Cost is £35 per person (bunkhouse & 2 breakfasts)
Lead Paddler:
Graham Thompson
If you have any questions or have any doubt of your suitability for this trip please talk to
Cat Rose or Graham Thompson.
Who's Going?
David B
Brian
Ben
Michael
Roger
Cath
Luke
Tony
Cat
Graham
Paul
Mike
Ali
Caroline
David H
Harley
Important Notes:
Ability level and equipment:
To assess your suitability for a trip please read our experience and kit guidelines.  If you have any doubt please talk to the lead coach.
River levels can change dramatically dependent on water levels and therefore it may not always be possible to support a paddler safely on a river in all conditions.  Remember that others may have to support you on the river too and we will not allow a situation where others are put at risk by one individual.
The lead coach's decision will take in as many risk factors as possible (including, crucially, water levels on a given day) and will depend on an individual's ability to take part and recent/known experience.  The coach's decision is final as to who can/cannot take part.  We support paddler progression but this must sit alongside our responsibility to you and others to have an enjoyable but above all safe paddle.
Canoeing/Kayaking is an assumed risk sport and you are responsible for your well-being on the trip.  If you are not happy, talk to someone!
Booking terms:
Booking will be made available to club members from the above date.  If there are free spaces, they will be opened to non-members 3 weeks prior to the trip.
Payment must be made in full within 2 weeks of booking.
Online bookings will be available up to the Monday before the trip to allow proper planning to take place.  If you want to book on after this time you MUST contact the trip organiser.
If no payment is received, you will be removed from the list.  This is to ensure a level playing field for all and to stop trip space blocking.
Return of monies due to cancellation is at the discretion of the committee and a decision will be made depending on individual circumstance.
Nearest A&E
North Devon District Hospital
01271 322577
Raleigh Park , Barnstaple, Devon, EX31 4JB