Dartmoor Weekend
30 November, 2018

-

2 December, 2018

£35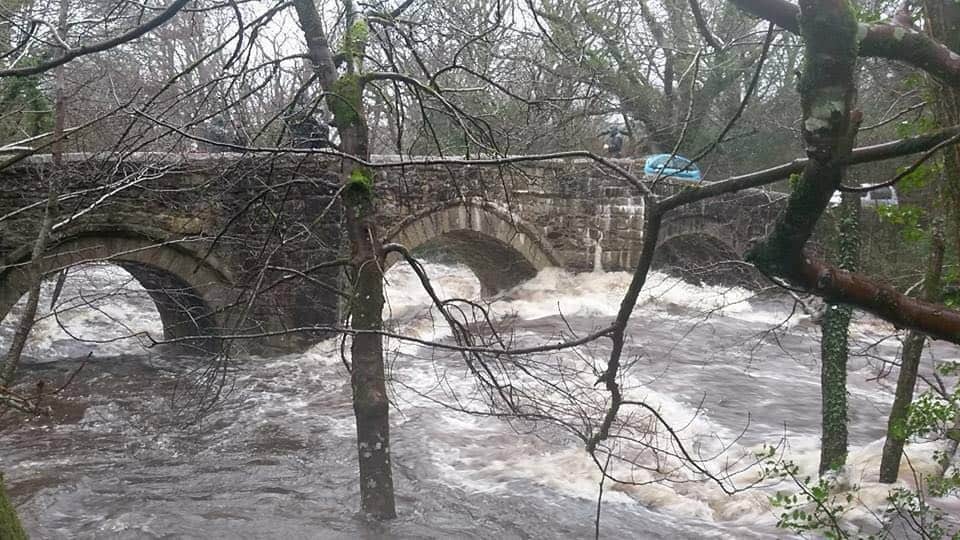 Whitewater improver and intermediate
Member booking available from: 20:00 21st September
Non-member booking (space allowing) from: 9th November 2018
Booking terms (please also see full terms of use [link]):
Booking will be made available to club members from the above date.  If there are free spaces, they will be opened to non-members 3 weeks prior to the trip.
Payment must be made in full within 2 weeks of booking.  If no payment is received, you will be removed from the list.  This is to ensure a level playing field for all and to stop trip space blocking.
Return of monies due to cancellation is at the discretion of the committee and a decision will be made depending on individual circumstance.
Ability level:
We will be paddling Grade 3 rivers on this trip and the trip has been graded whitewater intermediate.  Depending on water levels these may raise to a Grade 4.  If you have any doubt please talk to the lead coach or trip organiser.
Please note that river levels can change dramatically dependent on water levels and therefore it may not always be possible to support a paddler safely on a river in all conditions.  Remember that others may have to support you on the river too.
The lead coach's decision will take in as many risk factors as possible and will depend on an individual's ability to take part and recent/known experience.  The coach's decision is final as to who can/cannot take part.  We support paddler progression but this must sit alongside our responsibility to you and others to have an enjoyable but above all safe paddle.
Rivers:
Rivers to be determined on the weekend, subject to weather conditions. Possible rivers are the:
Dart (lower, loop and upper)
Erm
Walkham
Accommodation:
Powdermills
Princetown
Yelverton
Devon
PL20 6SP
UK
Note that bedding/linen is NOT provided so you will need to bring sleeping bags, pillows and towels
Showers are on a 20p meter
Costs:
The cost will be £35 per person including breakfast (bacon, egg and sausage bap + cereal + toast) on both days.  Dinner is not included but there are cooking facilities at the bunkhouse if a few want to chip in together as well as local pubs.
Other Information:
For those of you who are coming away with Bromley Canoe Club for the first time we have created a document telling you what to expect and a list of things you will need to bring please see the link.
Anyone requiring any club kit should contact Ali or a member of the committee.
The Trip Organiser and/or Lead Coach have the final say.
Lead coach for the weekend is to be announced.
The club recommends that all boats are fitted with rear air bags, this is to assist with safety for all on the water.
If anyone has any questions, please contact Ali
See who's going:
Ed           Dave
Michael   Baldrick
Cat          Graham T
Luke        Nick M
Katie       Graham W
Tony        Ben
Debs       Vern
Adam      Ian
Alice       Jamie
Andrew   Cath
Matt